15 Nov
If you've ever gone to plug your phone charger into your car's cigarette lighter outlet and found that it doesn't fit, then you know the frustration of not having the right car charger adapter. But never fear! Even most new cars and SUVs now include USB ports built into their dashboards. For those with older models, the solution is to convert your vehicle's 12-volt outlet to USB power.
You'll want to make sure that the adapter is compatible with your vehicle and that it offers the right amperage for your needs. In addition, you'll want to find an adapter that's easy to use and reliable. With so many options on the market, it can be difficult to know where to start. This blog post will tell you everything you need to know about finding the right adapter for your car.
Different types of car charger adapters and which one you need for your car
There are a lot of different types of car chargers on the market. It can be overwhelming trying to figure out which one to buy. Do you want something that plugs into your cigarette lighter? Or do you want a more permanent solution that hardwires into your vehicle?
If you're not sure what kind of charger to get, it's probably best to ask a professional. But if you're determined to figure it out yourself, here's a quick overview of the different kinds of car chargers that are available:
USB car chargers have become increasingly popular in recent years. Many people like them because they can charge multiple devices at once, and they're usually very compact so they don't take up a lot of space.
There are a variety of car chargers available, from simple USB ports to more sophisticated models that offer additional features like built-in batteries or Qi wireless charging.
Choosing the right charger for you depends on your needs and budget.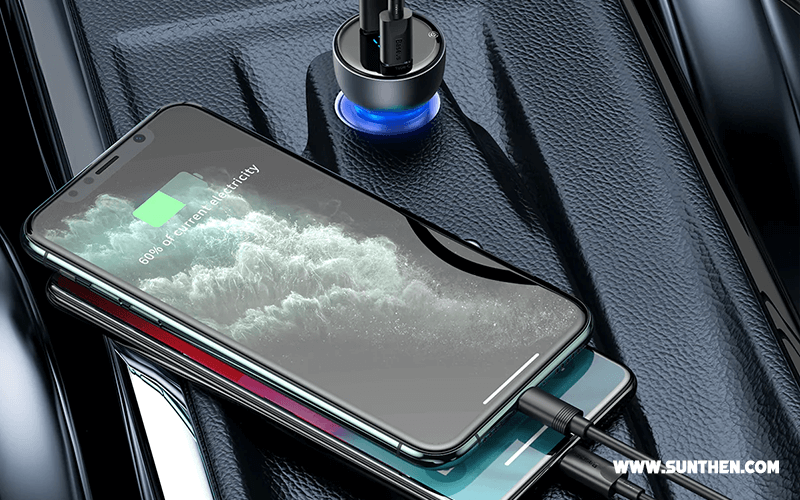 How to determine which charger is right for you
If you're like most people, you probably have multiple devices that need to be charged on a daily basis. From your smartphone to your tablet and everything in between, it can be tough to keep track of all the different chargers you need. That's where car charger adapters come in handy.
Here are a few things to keep in mind when shopping for a car charger adapter:
1. Consider what devices you need to charge. Some adapters come with multiple ports, so you can charge more than one device at a time. One or two USB ports will likely suffice for most drivers. Those who carry a lot of gear on the road may find four or six more suitable.
2. Think about the Amperage output: The amperage output of a charger is important because it determines how much power can be delivered to your devices. However, keep in mind that the total wattage may split into half, or less when plugging in multiple devices.
3. Choose a charger certified by Qualcomm Quick Charge 3.0, because they can provide guaranteed 36 -watt power and provide the fastest speed for compatible devices.
4. Consider the type of device(s) you'll be using it with: There are chargers designed specifically for iPhones, Android phones, and other devices like GPS units. A USB-C port (type C) with latest standard, is usually more compact and streamlined than the equipment with an old USB-A port. USB-C can also be used to charge many cameras and some laptops without adaptors.
Remember to take a look at the various options available and compare their prices, features and reviews to get a better choice.
The benefits of using a USB car charger
There are many benefits of using a car charger adapter for your electronic devices. Perhaps the most obvious benefit is that you can charge your device while on the go. This is perfect for long road trips or commutes when you need to keep your phone or tablet charged. If you're like most people, you probably use your smartphone or tablet for a variety of tasks throughout the day, including keeping up with email, social media, and GPS directions. A car charger ensures that your device always has enough power to get you through the day.
Additionally, car chargers usually have multiple ports so you can charge more than one device at a time - perfect for families with multiple gadgets!
Another great benefit of using a car charger is that it frees up outlets in your home and office, allowing you to use them for other devices or appliances.
Also, it can save you money on your electric bill and it can help keep your car battery charged and extend its life. A car charger adapter is much more convenient than having to stop at a gas station or public charging station to charge your car.
Conclusion
Are you tired of being tethered to your wall charger? If so, it might be time to buy a car charger adapter. The Car Charger Adapter Shop sunthen has a wide selection of car chargers that will fit any type of vehicle. They also have a variety of adapters so that you can charge any type of device.